ADOPTED?
As a Private Investigation Firm
WE SEARCH FOR
Birth Parents
(Birth Mothers, Birth Fathers),
Adoptees, Birth Families & Birth Siblings.
ASSETS & FAMILY RESEARCH CONSULTANTS | PRIVATE INVESTIGATOR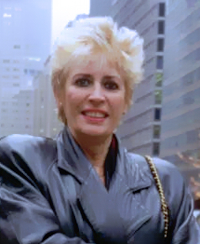 High success rate
Free initial consultation
Customized "do it yourself" adoption/birth parent search plans available
T: 613.352.1163
F: 613.352.1163
E:
sharon@adopted-we-search.com
---
Sharon was very professional. She helped me find my birth mother very quickly. Once my birth mother was found, Sharon also helped guide me as to how to proceed with connecting with her. She followed up to see how I was doing, multiple times and she help me navigate through the emotional journey with wise advice and a listening ear.
READ MORE STORIES
Sharon Chianelli is from Ontario, Canada and is a Private Investigator specializing in searches for adoptees/birth parents, birth siblings, birth mother, birth father.
Since 1979, Sharon has worked to locate adoptees and birth parents. Her success rate is well over 95%. An adoptee herself and an adoptive mother, she is well aware of how important it is to learn about your birth family (birth siblings, bsiblings, birth mother, bmom, birth father, bfather). Additionally, she has found how much birth families want to know and be reunited, since in the past, birth families were never allowed to learn of the adoptees placement.
The decision to do a search is not an easy one for many adult adoptees or for their birth parents or birth siblings. It is an emotional experience, but on most occasions, finding members of your birth family or your birth children is a very rewarding experience.
About us
Licenced, bonded and insured Private Investigation agency located in Ontario, Canada
Over 32 years experience, specializing in searches for adoptees/birth parents,birth siblings, birth children throughout Canada, USA (specializing in New York State, California, Texas, Illinois, Pennsylvania, Ohio and Arizona), Europe (especially Great Britain, Scotland, Germany)
DNA analysis by an experienced genealogist. I work with a coworker/geneologist with data bases to help with the search for adoptee, birth parents and/or birth siblings. My coworker is also experienced with dna finds; has found birth families without even having the adoptees birth name to allow them to begin a search.
Can supply an adoptee/birth parents with a search plan to follow should they wish to do the search themselves but need direction.
Can advise adoptee or birth parents the steps to take to obtain amended name or agency to contact for "non identifying" information
I conduct a preliminary adoptee or birth parents search on every case before I take on a client, since I do not want to offer anyone false hope.
Discretion is always used, especially now with the new Privacy Laws that have come into effect.
When I conduct a adoptee or birth parents search it is very rare that anyone is ever aware that they are being searched for. I believe this to be a very private issue, something that you personally may wish to reveal in your own time frame.